As a busy working mother of 3 children (plus a German shepherd), Simone de Kretser was recently invited to participate in Trek Nepal 2019; an invitation she sees as a chance to give back to the community and make a difference.
"I want my children to see me as a good role model for helping and respecting others, committing to challenges, and being brave enough to push myself out of my comfort zone,' says Simone.
The Trek Nepal 2019 team consists of 21 Computershare employees from Australia, New Zealand and Hong Kong who will embark on a trip of a lifetime, strenuously hiking for 6 days through the Annapurna Mountain Range in the Himalayas. With an ambitious fundraising target of AUD 143,000 they have dedicated extensive amounts of personal time fundraising for their trip. With Computershare covering all travel costs, 100% of the money raised will go towards the World Youth International School in Nepal, ensuring that it can continue to support the many local children who may not otherwise receive an education. The team will complete the Trek with a welcome reception at the school where they will be able to see first-hand how their efforts are making a positive impact on the lives of the students, as well as the wider community.
This isn't the first time Simone has participated in such a challenging fundraising experience; in 2015 she cycled through Sri Lanka with her husband, raising over AUD 10,000 for charity.
It was the most exhilarating experience, riding off the beaten track and witnessing first-hand how the local people live. I know this journey in Nepal is going to be life changing, as was my cycle through Sri Lanka. It is a privilege to be involved. Raising money to help the children and seeing how our fundraising has impacted the local families. Knowing I've helped make a difference to them will be very rewarding.
While Nepal's overall poverty rates have decreased over the past decade, two-thirds of its children are still deprived of at least one of the seven basic human needs. With 40% of Nepal's population under the age of 18, providing support to educate and empower Nepalese children is vital so they can develop the skills to grow into self-sufficient adults.
"Nepal experiences many development challenges and a large proportion of the population live below the poverty line. Congratulations to Simone and the rest of the Trek Nepal 2019 team of Computershare employees on making the commitment to participate in this wonderful adventure," says Terry Hoey, World Youth International Operations Manager.
"I have no doubt their passion and generosity will make a difference to the lives of students at the World Youth International School and their families. I am deeply impressed with the generosity and dedication of Computershare's fundraising efforts and support of our projects in Nepal. I wish the team all the best in preparing for their journey over the next month."
The team commence Trek Nepal on 6 November. You can help them achieve their fundraising goal and improve children's education in Nepal by donating here.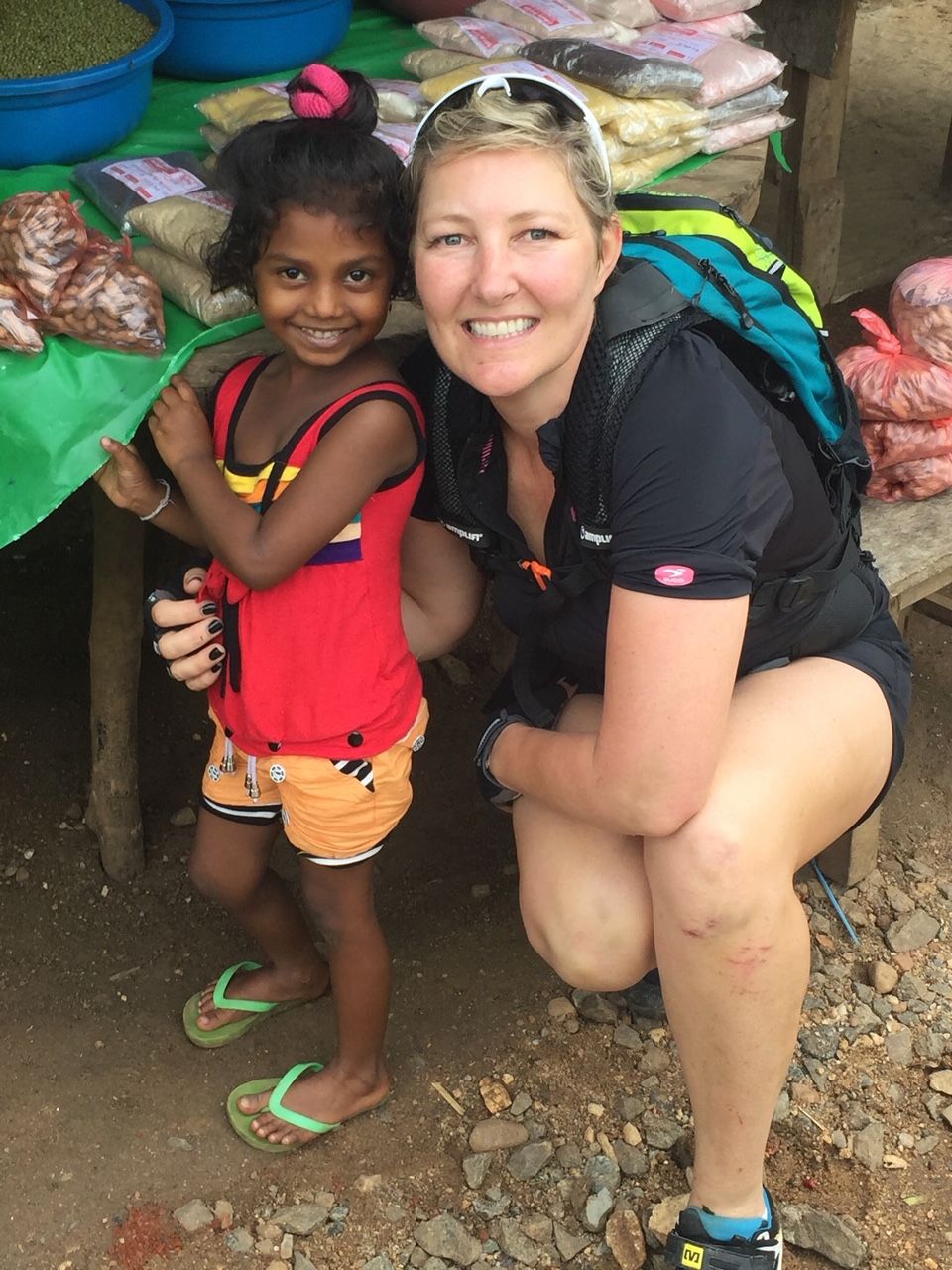 Simone with a child during a previous charity experience in Sri Lanka