Introducing WYI's new Chairperson!
What a privilege it is for me to step into the role of incoming Chair on behalf of World Youth International! Firstly, I'd like to share my heartfelt thanks to so many of you, our volunteers over the years who have got us to where we are today. Each and every one of you have given so much of your time and efforts and dug deep into your pocket when asked, to help thousands of people in need. Thank you for making the world a better place.
What is ahead of us? I am excited about our plans to build on what we already do so well! We will continue to connect skilled volunteers to support communities in need, by growing our Nurses in Action programs with new partners and new country locations. We will find more ways to increase opportunities for education, to provide quality healthcare and economic empowerment, particularly for women and girls, as they do bear the greater burden of poverty. We will also continue Robert Hoey's legacy to empower and inspire future generations to live life passionately, to broaden their world view, to increase awareness of and contribute to social causes.
I have been inspired by the Hoey family over a long time, with their incredible resilience and tenacity. I worked closely with Ralph in the early years to create the very first Overseas Action Program in Nepal, as well as the huge fundraising efforts with so many others, to build our WYI school in Nepal. What a long time ago! I returned as a Board Member in 2014 and I extend my gratitude to Mark Veitch as the former Chair, Tom Doman, Cindy Angel and Lucia Gauci as former board members during my time, for their huge contribution to our work. They brought diversity of thought, talent, commitment and passion to the board, as volunteers over several years.
I have always been impressed with our ability to reach and transform so many lives through our development work and programs, with relatively very little funds available to us. I look forward to continuing to work alongside a dedicated team of staff, board members and many other volunteers.
Our work truly does make a different to so many people. Let's keep going!
Georgie Evangelou, Chairperson
Many thanks to our retiring Chairperson, Mark Veitch
It is with great pleasure that I thank Mark for all his work, dedication and support of World Youth International over many years. I still have a very clear memory of when I first met Mark at one of our Personal Empowerment Programs in the Adelaide Hills. When I look back, time always seems to disappear very quickly but our memories always remain.
Mark first joined World Youth International and our Board as a Director in January 2011 and then went on to accept the role of Chairperson in 2012. His generosity and time given to World Youth International has been appreciated. I feel sure that all the people that Mark has worked with and helped over the past eight years, join me in thanking him for his commitment to us all, and wish him and his family all the best for the future.
Many thanks Mark!
Ralph Hoey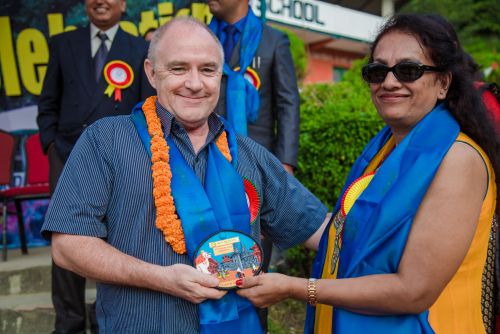 Thank you Cindy Angel-Roos!
After 4 years of organising the Personal Empowerment Program (PEP), Cindy Angel-Roos is handing back the PEP reigns to the WYI office.
We would like to extend a huge thank you to Cindy for the time, passion, wisdom and energy she has dedicated to the program. It is impossible to briefly summarise the impact Cindy has had not only on the program but those who have attended and volunteered as well. Cindy has worked tirelessly to inspire staff and participants every year and we are incredibly grateful and fortunate to have had someone with Cindy's skills and knowledge in the role for as long as we have.
We wish Cindy and Shane (and Hobbs) all the best in their next adventure!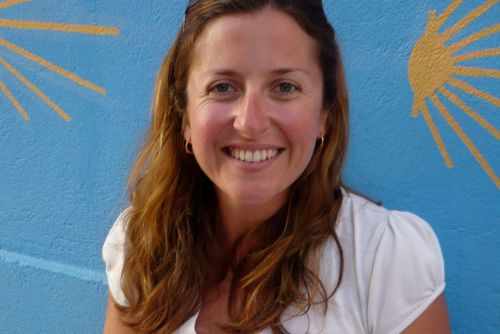 Ultrasound crowdfunding update
The recent crowdfunding campaign for the purchase of a brand-new ultrasound machine for Mama Ann's Odede Community Health Centre in Kenya was hugely successful!
We have raised a total of $16,466.77 for the machine which is absolutely phenomenal! We would like to extend a huge, heartfelt thank you to everyone who donated and spread the word about the campaign.
Those of you who have been to Odede will know how much of a difference this service will make to the community.
Patients will have access to the machine at the Odede Health Centre in the coming months!
WYI School Boarding Home, Nepal
In 2018, 33 generous Computershare staff from the UK and Europe participated in a 7-day trek through the Himalayas, raising money for a new Boarding Home for the World Youth International School in Nepal. This year, 22 Computershare staff from Australia, Hong Kong and New Zealand will literally be following in their colleague's footsteps and raising additional funds to complete the Boarding Home and provide for the fit-out.
The Boarding Home will provide housing for 50 students to complete year 11 and 12 at the school.
The area is currently being cleared, ready for construction to take place. It is estimated that the Home will take 2 years before it is ready for students to move into.
This would be not be possible without Computershare and the dedicated employees taking part in these treks!