Taking part in a placement not only overseas, but in a developing country, allows you to develop both personally and professionally. It is an amazing way to give back, make a difference and see the world.
Volunteers on this program make a real difference to the lives of people living in rural Uganda! You will utilise your healthcare skills and knowledge to treat, diagnose and educate locals in a variety of settings.
On this program, you are able to travel with your partner, even if they aren't an allied health professional, and you can fundraise part of your program fee!
Australian nurses may be able to claim their CPD training hours on this program, which could make their program fee and expenses tax deductible.
This is an individual program, perfect if you want to take control of your program and get stuck into your placements straight away. If you are looking to utilise your healthcare skills in a team environment under the guidance of an Australian team leader, be sure to check out our Nurses in Action program.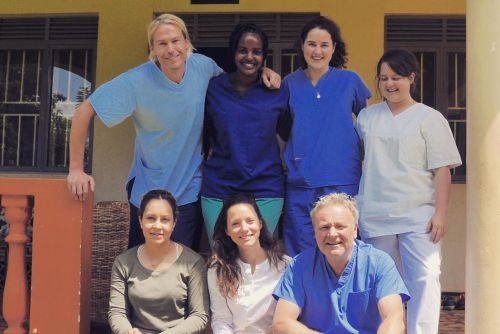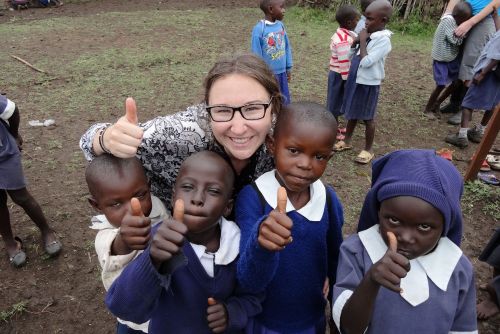 WHERE WILL I BE LOCATED?
Based in the small town of Kamuli (located approximately an hour north of Jinja), you will witness first-hand how the health system works and learn about healthcare practices in rural Uganda. You will also have the opportunity to share your skills and knowledge by providing high quality healthcare and education to the community of Kamuli whilst supporting the Ugandan health staff.
Who Can go?
This program is for nursing and allied health students and professionals aged 18 to 65. Your partner is also welcome on this program! We provide placements in the following fields:
Nursing
Midwifery
Dentistry
Physiotherapy
Pharmacy
We will never push you to work outside of your skills, knowledge and experience. You will be supported at all times and required to work within your qualifications.
Want to Travel with Your Partner?
You can travel and share the experience with your partner on this program, even if they aren't a qualified health professional! We will create a program for your partner that allows them to experience placements along the way, fulfilling their individual outcomes and utilising their skills, experience and knowledge. It does not matter what field they are in, simply contact our staff to learn more about the options available to you and your partner.
Fundraising your Program Fee
Once you have paid your deposit, you will have the option of fundraising up to 70% of your program fee!
We will set you up with an online fundraising page which you can individualise and share with your friends, family and colleagues. You will have until 90 days prior to departure to raise your funds and any additional funds raised will go towards improving the resources and care standards in Uganda and around the world.
If for any reason you are unable to raise the amount of your program fee, don't stress! We will issue you with an invoice for you to cover the difference. Please note that any moneys fundraised cannot be returned if you cancel your program. Contact our office for the full cancellation policy.
PLACEMENTS
In Uganda, we partner with Kamuli Mission Hospital. Kamuli Mission Hospital was started in 1914 as two mud huts that were used to treat patients. These days the hospital accommodates 160 beds and is the primary health care facility for over a quarter of a million people in the rural community of Kamuli!
During your placement in Kamuli, you will be assigned a supervisor who will support you throughout your placement and help facilitate your experience there. You will be able to ask them questions and share in mutual learning, sharing skills and knowledge.
Qualified health professionals will work in a hands-on capacity diagnosing and treating a wide range of simple and advanced conditions. Students and nursing assistants will observe local health staff, perform simple medical tasks and facilitate education sessions.
PROGRAM LENGTH
The Global Adventurer's Program runs for between 2 and 6 weeks and starts on any Tuesday of the year! If you want to extend beyond 6 weeks, please contact our office to run through the options.
2 – 3 weeks A placement of 2-3 weeks gives you a good insight into the healthcare standards in Uganda. It is the perfect option if you can only travel overseas for a short period of time due to family and/or work commitments, or if you are squeezing it into a longer overseas trip.
4 – 6 weeks A longer placement allows you to really immerse yourself into life at Kamuli, giving you a greater understanding of the Ugandan healthcare system and expanding your experience.
For volunteers travelling for 3 weeks or longer, a return trip to Jinja with overnight accommodation will be included mid-way through your program!
Meaningful contribution to sustainable development
As part of your participation on this program, you will be required to raise funds in addition to your program fee, which will go directly towards World Youth International and our Global Projects Fund, which supports community development projects in Uganda, Kenya and Nepal.
Adventure
While you're in Uganda, why not experience some of the amazing activities the country has to offer. We can help to organise an adventure activity at the end of your program. This could include gorilla trekking, white water rafting along the River Nile, spotting the Big Five on a safari and more!