The impact of the pandemic and the closure of many hospitals across Kenya has been felt far and wide by the people of Kenya. We have seen an increase of patients from 15,800 during the last financial year to over 17,100 during the 21/22 financial year. World Youth International have continued to provide families with free Health Insurance ensuring that they can continue to receive vital healthcare services while dealing with the challenges of lockdowns and Covid-19.
One of the great achievements of the Odede Community Health Centre has been the ongoing delivery of the Malaria vaccine program initiated by the World Health Organisation. Our Centre was one of only a few hospitals in Kenya selected to trial this new vaccine. Malaria is the number one cause of death in Kenya and this statistic is particularly high for young children. Trials at the Centre have proven to be very successful with a total of 895 children vaccinated against Malaria.
We must also note the success of our new Maternal Health Centre which processed over 4797 patients over the 21/22 financial year. We were dedicating just one day a week to maternal health at the Centre but due to the program's popularity, we now offer maternal health services 7 days a week.
We continue to partner with Buy1Give1 who have provided funding to support the Odede Health Centre. We have seen an increase in funds received over the past 12 months which has been used to provide the following services:
• Clean water for patients and staff • Medication for patients • Medical support for childbirth • Employ a nurse and provide uniforms • Supply baby's clothes and blankets • Electricity and reusable energy • Girl's hygiene program • Establishing vegetable crops to help feed hospital patients • Irrigation projects including water harvesting
Mama Ann's Odede Centre Health Centre Treatment Program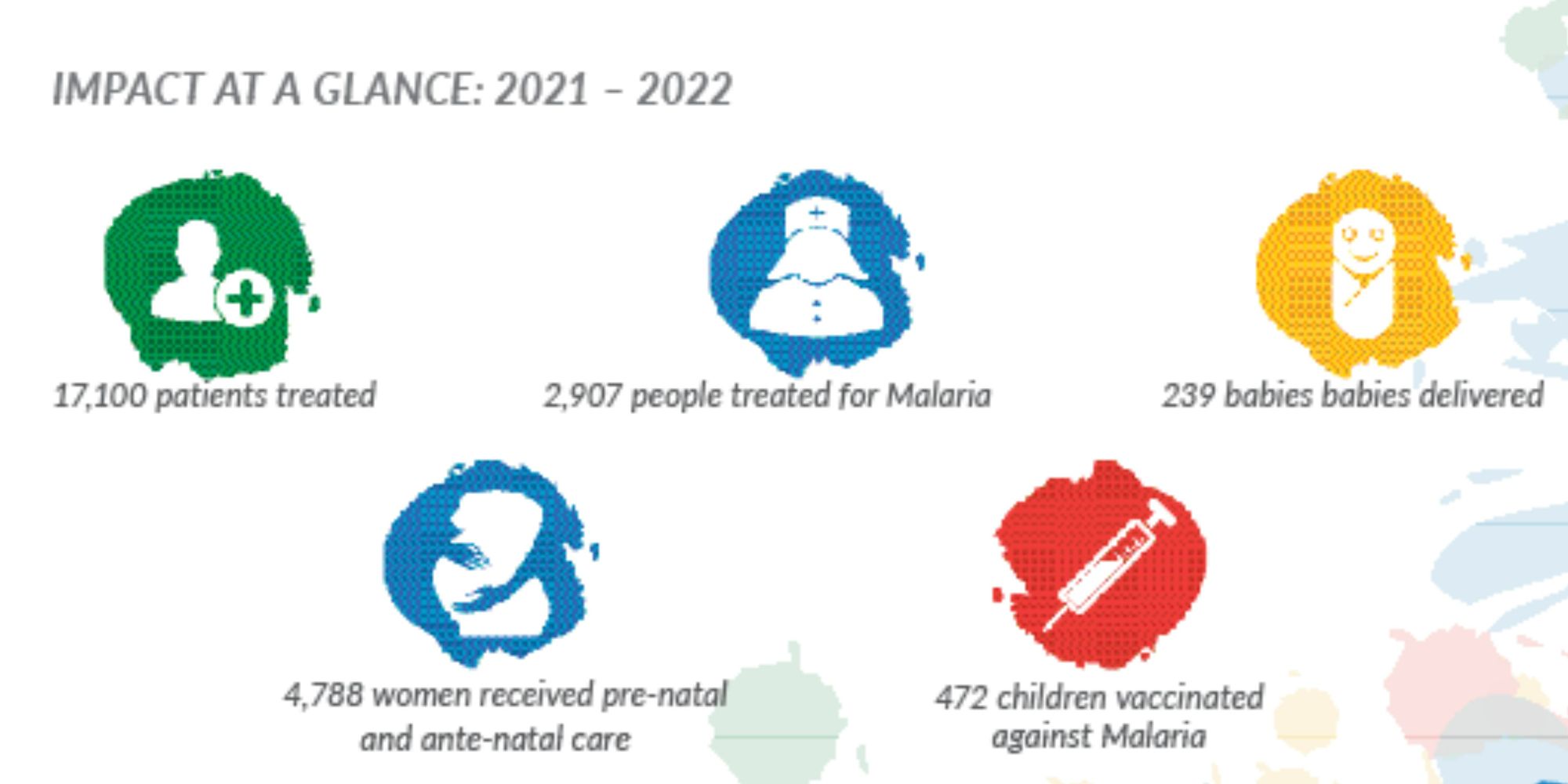 Most common cases treated at Odede Health Centre in 2021-2022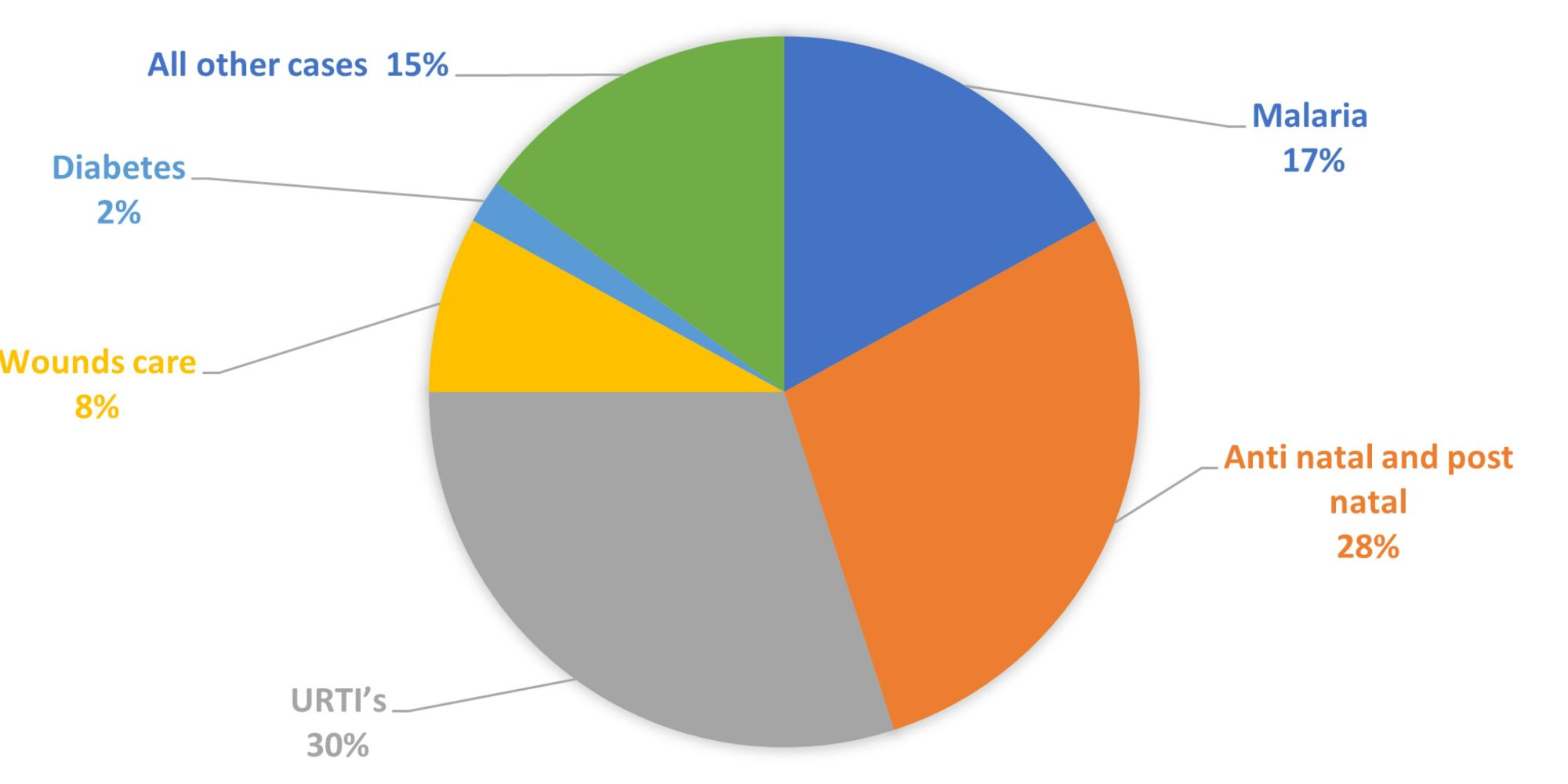 World Youth International is now seeking support to expand the Odede Health Centre to include several new essential projects.
Operating theatre and recovery ward – One of the great hurdles to overcome at the moment is a need to provide an operating theatre and recovery ward for the people of Odede. With the addition of a theatre, the Odede Health Centre will provide a range of essential services for the community and open a new revenue stream for the Health Centre. Construction of a new wing will be required to add the operating theatre and the recovery ward.
Training centre and staff accommodation – Due to its isolation, we would like to build some new accommodation facilities at the Centre to house staff and volunteers. This will significantly reduce travel time for staff and assist with staff retention. A training centre is required to provide skilled training services to staff and the community. A new building will be constructed to house the staff accommodation and training centre.
Solar power and back-up generators – The Centre currently relies on grid power which is unreliable due to regular blackouts and power surges. Our goal is to provide the Centre with solar power and to purchase a commercial grade backup generator ensuring that there is a constant flow of electricity at the Centre.
If any of these projects are of interest to your company, please contact our Partnership's Manager, Gabbi via email at [email protected] for a proposal pack.