THANK YOU to our supporters, volunteers, partners, and donors from all over the world. Your kindness contributes to the reason vulnerable communities can continue to gain access to quality education and healthcare. After yet another challenging year where we were still recovering from the impact that the pandemic had on our charity, we can truly see we are gaining momentum once again. We appreciate everyone who has stuck by us. Borders re-opening during 2022 meant that travel-related opportunities also opened up once again.
There were some very positive highlights throughout the past 12 months. It's so important to celebrate the good stuff - so let's check out 2022's highlights:
We partnered with some incredible like-minded organisations who were willing to continuously work with us to ensure we can educate, empower and inspire positive change within the global community.
We are so thankful for the support of Computershare, with two major initiatives taking place during 2022 – the CPU Virtual Trek and the official opening of the Computershare-funded Change A Life Boarding Centre.
Our team, joined by Computershare global executives, were welcomed by over 600 students and staff at the World Youth International School in Nepal on 2 November. We were taken on a tour of the grounds, treated to an array of traditional Nepali performances by the students, a tree-planting ceremony, interacted with students, and even played music chairs with the teachers! We celebrated the official opening of the Change a Life Boarding Centre, which is constructed on the School grounds and will allow year 11 and 12 students to continue their studies in a nurturing environment. Boarding fees and scholarships will help to make the World Youth International School self-sustainable into the future. The official opening ceremony of the Centre was the perfect celebration for what it will provide the students that will reside there, and the positive flow-on effects to the wider community. This access to quality education would not have been possible without the support of Computershare and their dedicated employees worldwide. Thank you Computershare for your ongoing support.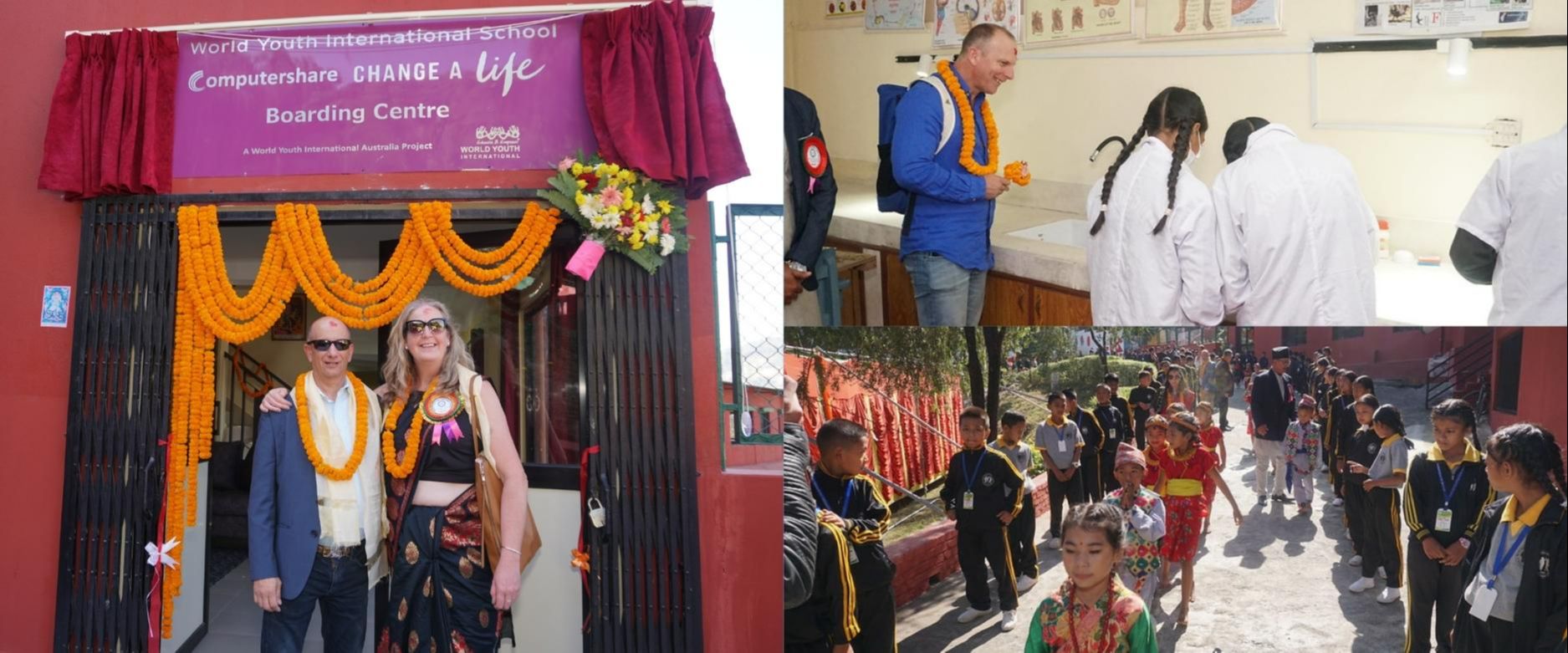 Hugh McCluggage, Brisbane Lions FC Footballer, also travelled to Nepal for this adventure, where he launched a sports and creative arts program. He presented a range of musical instruments and sporting equipment purchased with funds he raised. This will allow students to develop new skills, improve their development, and open up employment pathways. This story was picked up by Channel 9 News Brisbane – wow!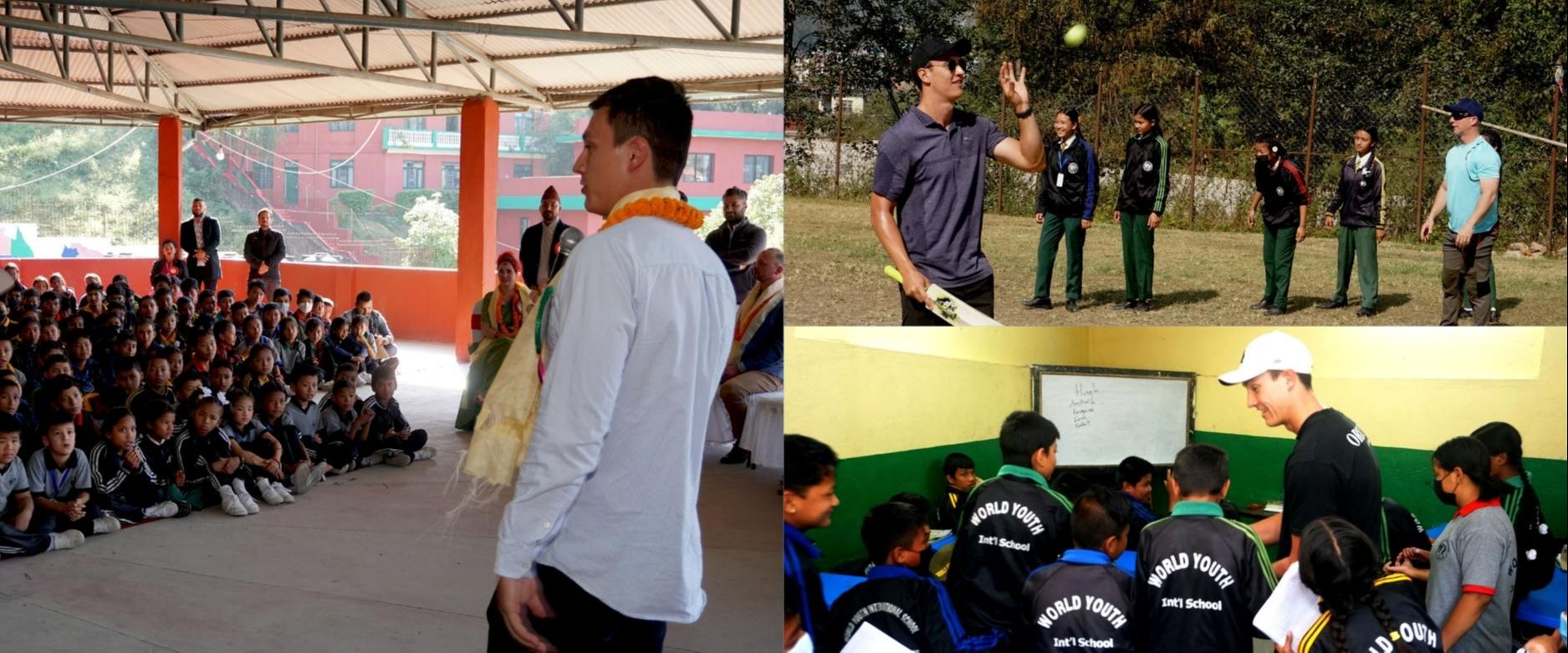 Two amazing volunteer nurses Jen (from Scotland) and Kate (from Victoria) embarked on their Global Adventurers Program, where they joined a team of local Doctors and Dentists for a Health Camp at the World Youth International School in Nepal. 320 students were able to receive a health and dental check-up during the 5 hour camp. Thank you to the family and friends of Altaira and GO Beyond Marketing who contributed towards the fundraising campaign so that these students could access healthcare through this dedicated Health Camp.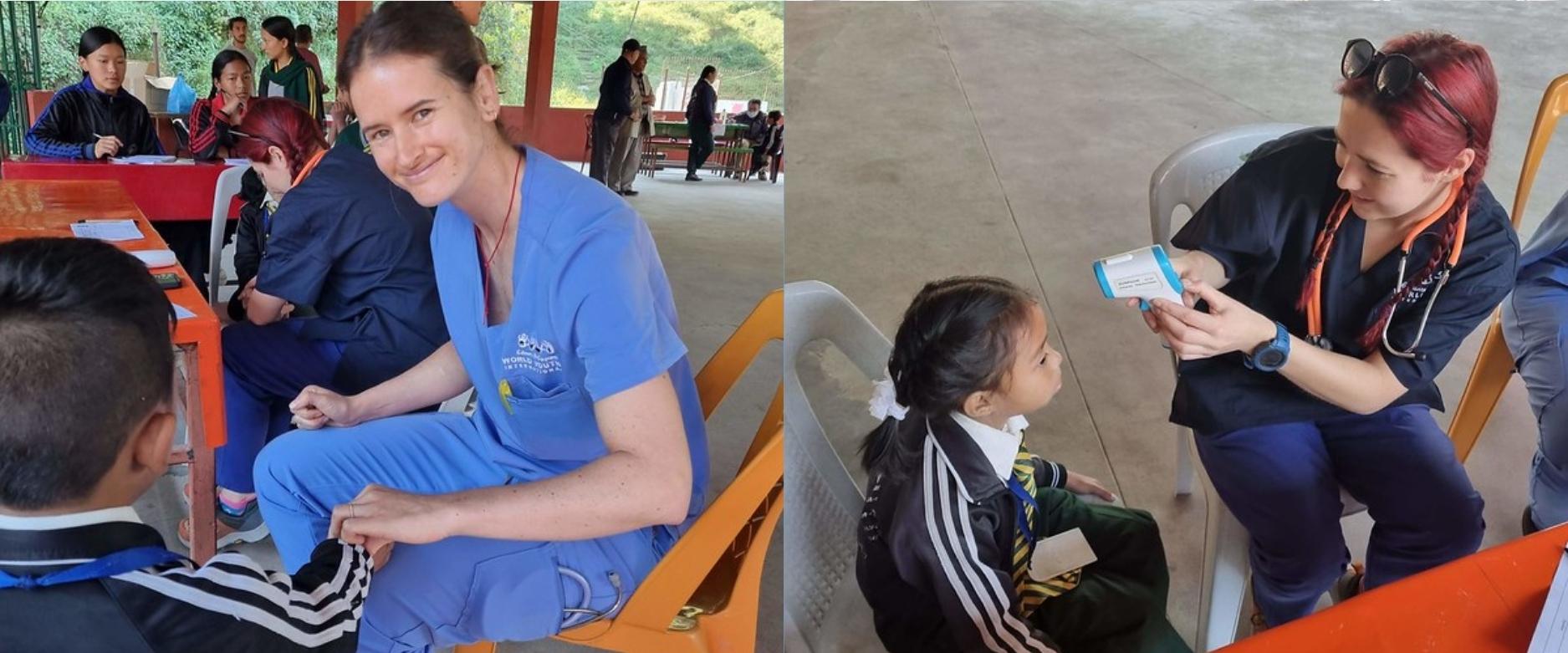 After a 2-year hiatus, our Nurses In Action program recommenced with a group of 8 nurses travelling to Kenya in August. It was one of the best programs ever facilitated, with the participants sharing their wonderful experiences with us all across socials so we could follow their adventure closely. After many communities not receiving quality medical treatment for over two years, the importance of these programs was evident so that nurses have the opportunity to provide their expertise and skills to treat vulnerable people. We continued to receive new applications for our Nurses In Action volunteer programs, with spots for 2023 filling up fast! Visit www.worldyouth.org.au/NIA to apply.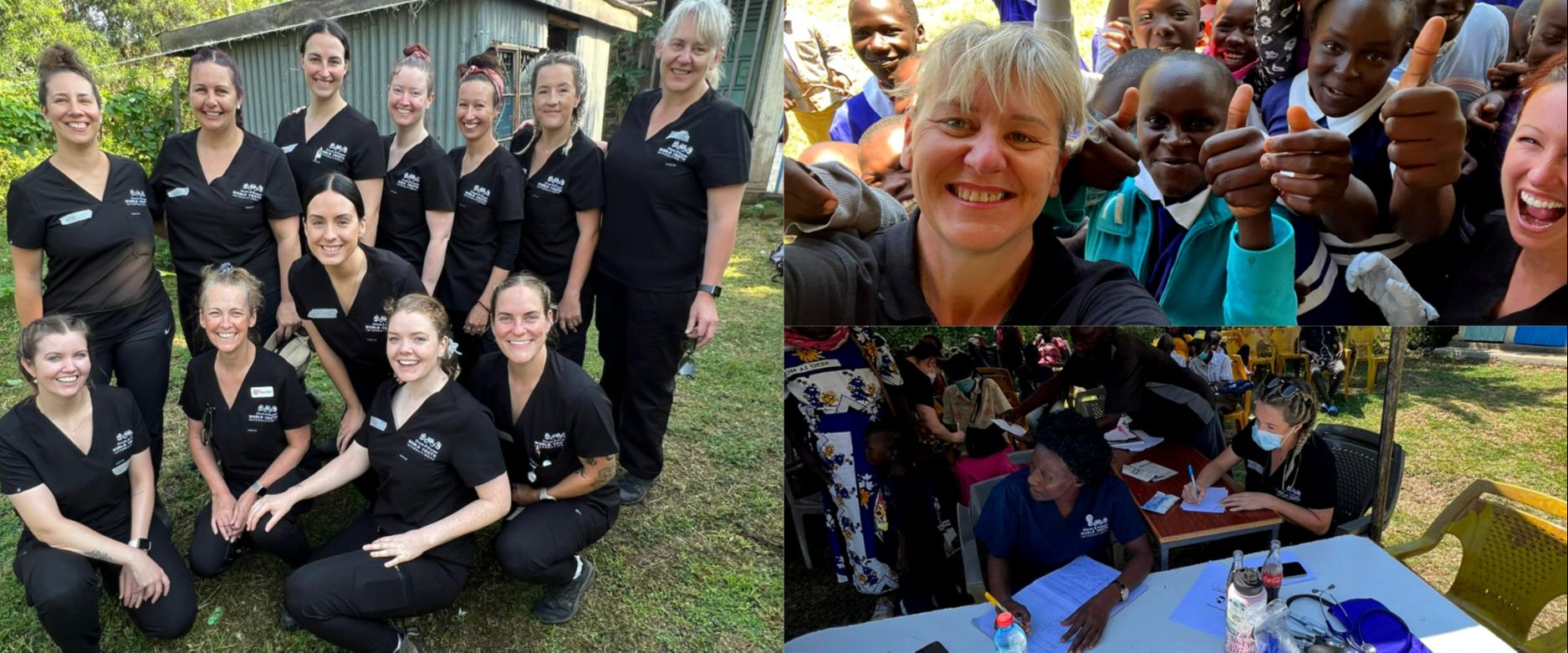 We were so excited that Scrub Lab announced that they would contribute a free pair of WYI branded scrubs to all Nurses In Action participants. It was so great seeing everyone wearing their quality stylish scrubs while on their life-changing adventures last year and we cant wait to see them flaunting the collection in 2023 too!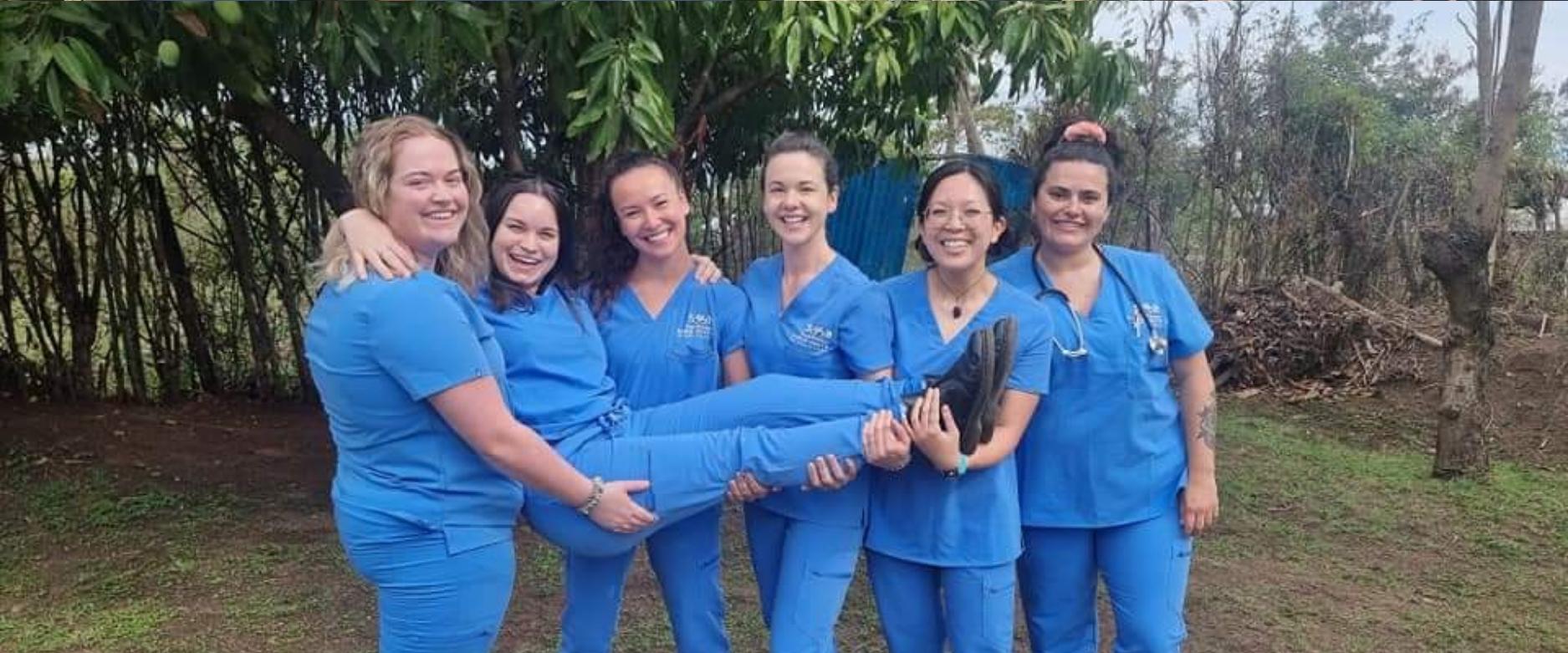 During 2022, we established amazing relationships with Coral Healthcare, Moments Condoms, Brisbane Lions FC, Finnbell Consulting, Chefgood, Grilled Local Matters, Coach Studio, 50:50 Raffle.
On World AIDS Day, a group of Nurses In Actionn volunteers held a Sexual Health Education Workshop, sponsored by Coral Healthcare/Moments Condoms. Healthcare's key product 'Moments Condoms' premium latex condoms were distributed to senior students. Product distribution was accompanied by an educational session on best practice use and the importance of safe sex, as well as dispelling myths that continue to spread in the communities. We're so glad to be able to work in partnership with Coral Healthcare and their mission to spread awareness and education on HIV/AIDS.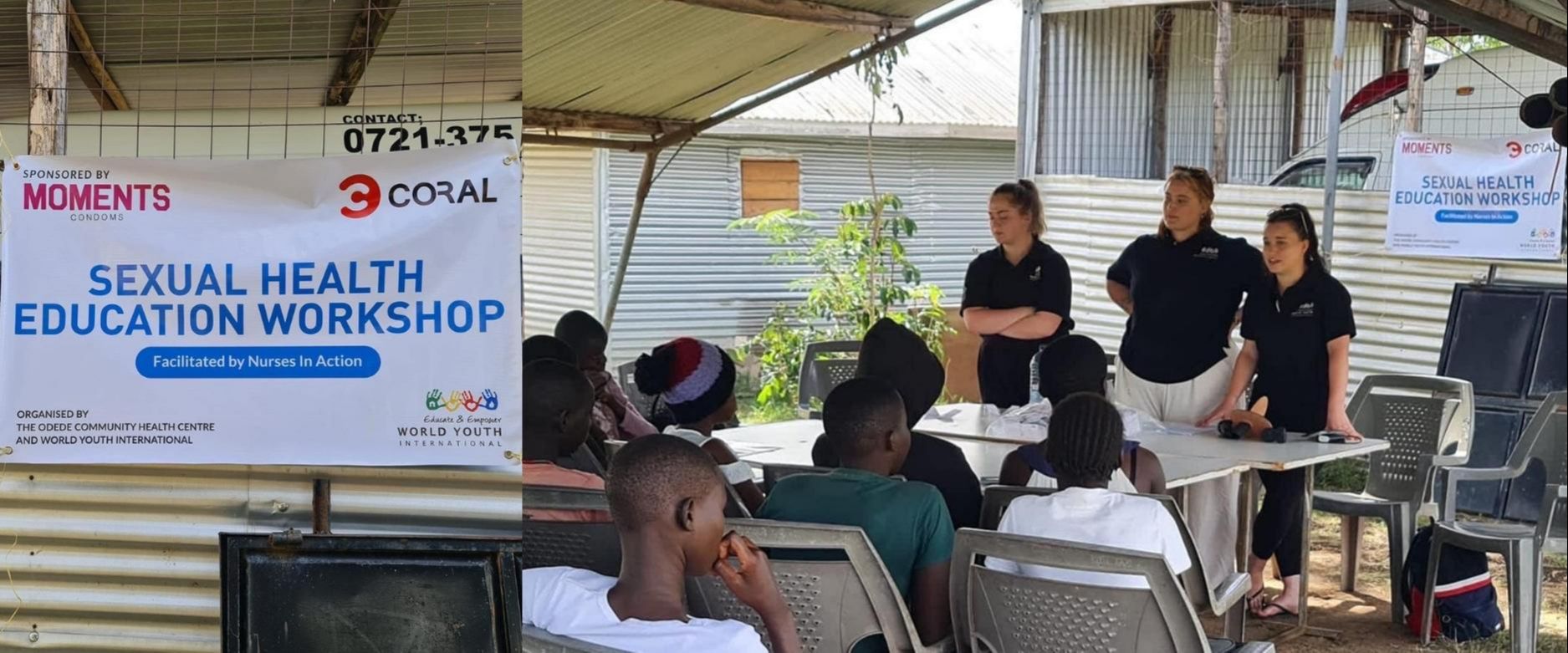 The first Health Camp since the pandemic was sponsored by Altaira, and was facilitated by a group of Nurses In Action Volunteers in a remote fishing village in Kenya. With a special focus on treating the elderly, the Nurses in Action Nursing Volunteers did an amazing job providing vital support and healthcare to a community who do not have access to medical facilities in their area. During the Health Camp, nurses provided vital healthcare, particularly to elderly locals, and tested them for common illnesses such as malaria, diabetes, and HIV. Testing stations and a pharmacy were set up, where patients were able to receive medication and have their wounds treated. Many seniors were treated for skin and respiratory infections. The nurses found quite a few to be hypertensive. We'd like to take this opportunity to thank Altaira for their continuous support and we're so excited to announce their commitment to another camp in May 2023!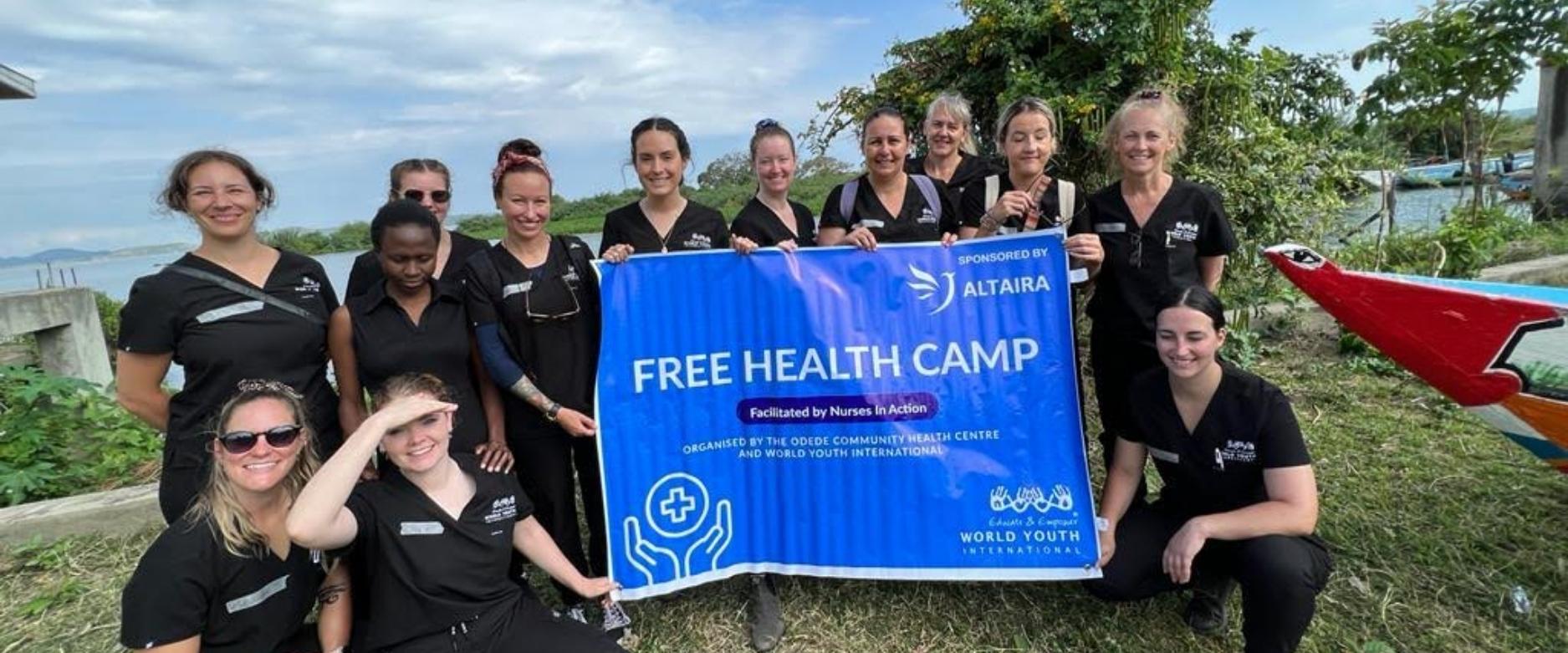 In celebration of October's Mental Health Awareness Month, we partnered with Finnbell Consulting who facilitated a Healthcare Heartbeat Reflect, Reset & Renew session for a group of Altaira aged care workers. Throughout 2022, through Healthcare Heartbeat, we facilitated programs and services to improve the mental health of our healthcare and emergency services workers.

We continue to partner with Buy1Give1 who have provided funding to support the Odede Health Centre. We have seen an increase in funds received over the past 12 months which has been used to provide the following services:
Clean water for patients and staff
Medication for patients
Medical support for childbirth
Employ a nurse and provide uniforms
Supply baby's clothes and blankets
Electricity and reusable energy
Girl's hygiene program
Establishing vegetable crops to help feed hospital patients
Irrigation projects including water harvesting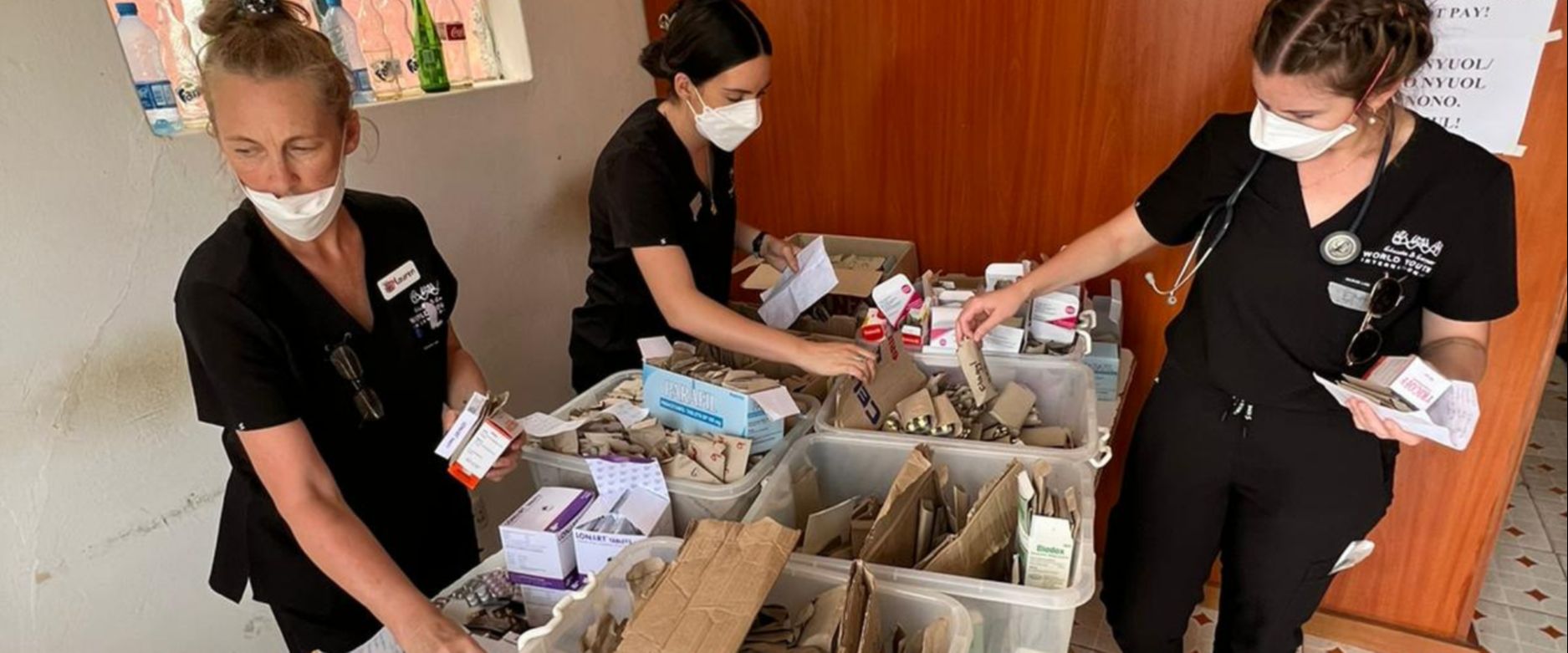 We are excited to announce that we have recently welcomed a number of new sponsors to our Education Scholarship program. This is a truly significant development, as it means that even more children from Nepal will now have the opportunity to receive a quality education. We extend our sincerest gratitude to our long-term sponsors for their unwavering support throughout the years. Their generosity will help to empower the next generation of leaders in Nepal. We firmly believe that every child should have the chance to learn, develop, and reach their full potential and this program is an effort to make that a reality.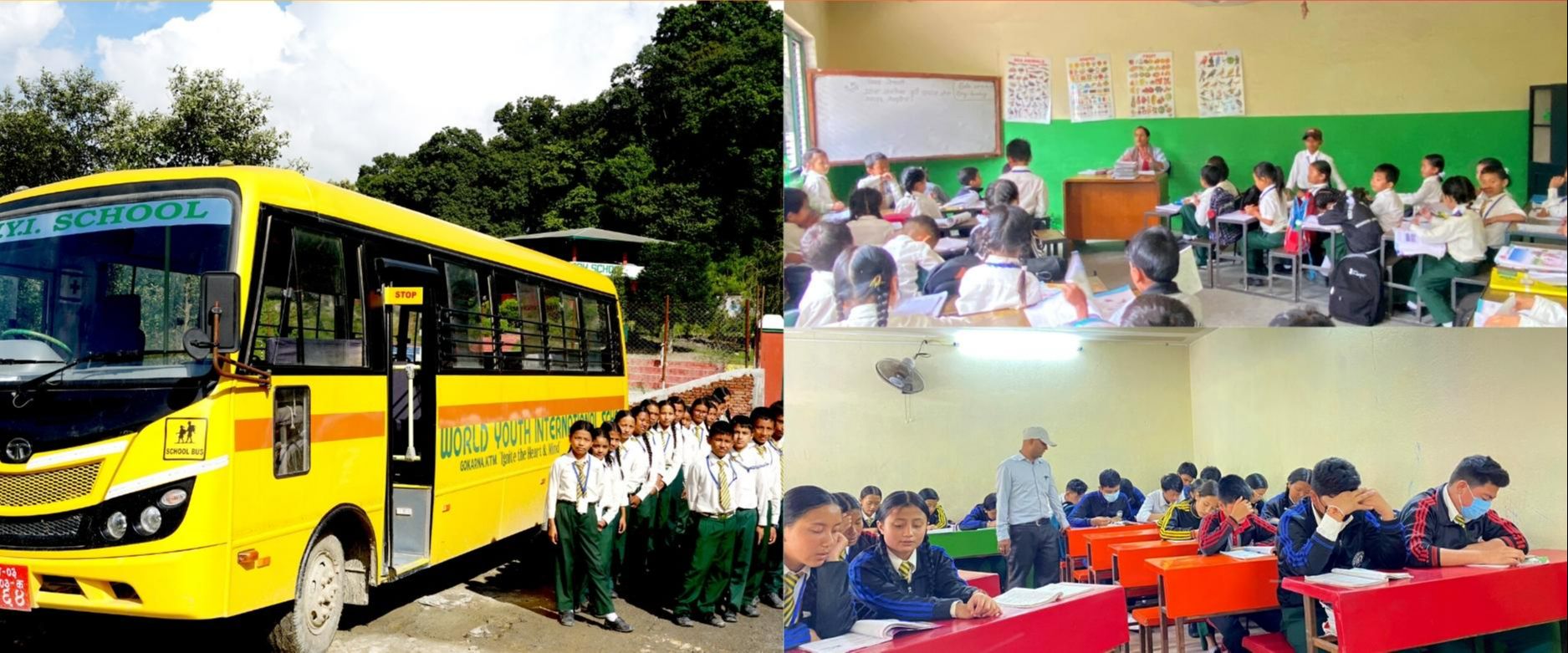 We're proud of all we've achieved throughout the last financial year at the Odede Community Health Centre in Kenya! At a glance, we:
Treated 17,000 patients
2,907 of those people were treated for malaria
Delivered 239 babies
Provided 4,788 women with pre-natal and ante-natal care
Vaccinated 472 children against malaria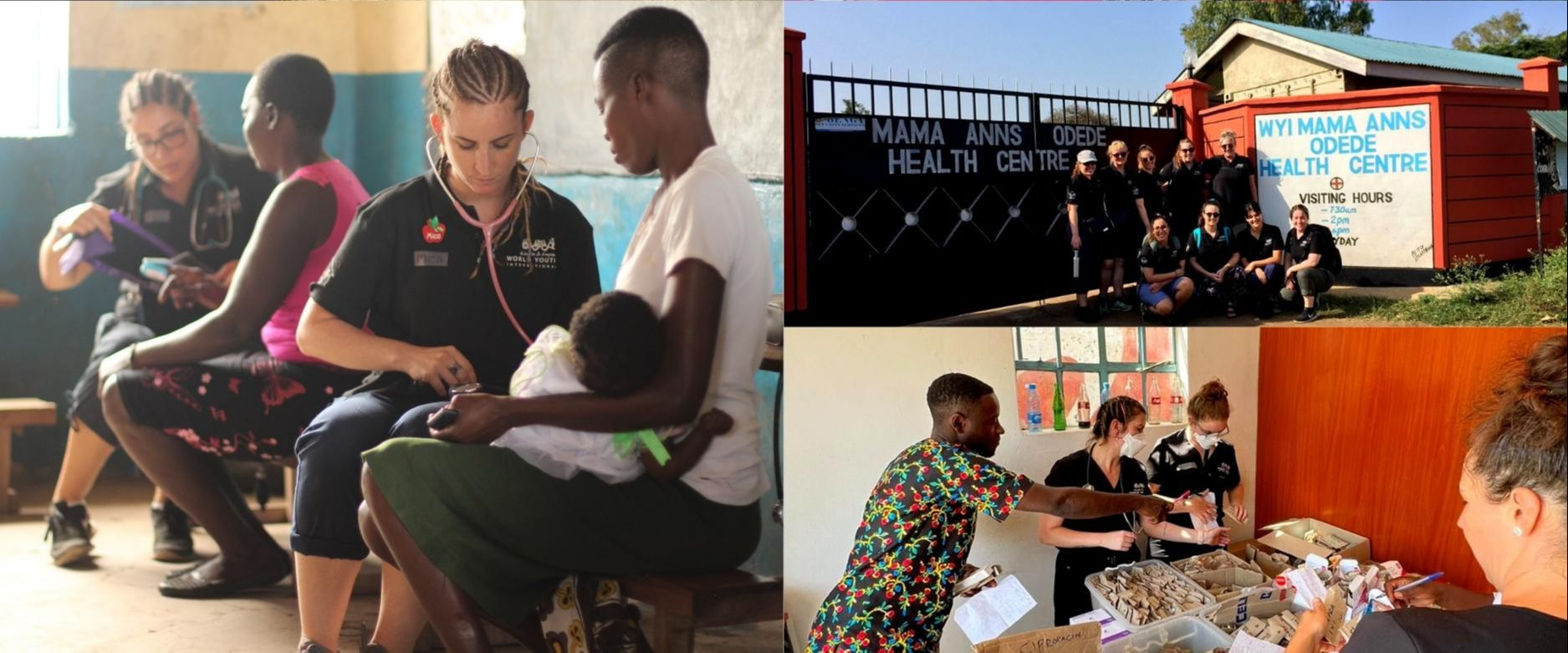 Want to be part of creating positive change in Kenya during 2023?
World Youth International is now seeking support to expand the Odede Health Centre to include several new essential projects.
Operating theatre and recovery ward – One of the great hurdles to overcome at the moment is a need to provide an operating theatre and recovery ward for the people of Odede. With the addition of a theatre, the Odede Health Centre will provide a range of essential services for the community and open a new revenue stream for the Health Centre. Construction of a new wing will be required to add the operating theatre and the recovery ward.

Training centre and staff accommodation – Due to its isolation, we would like to build some new accommodation facilities at the Centre to house staff and volunteers. This will significantly reduce travel time for staff and assist with staff retention. A training centre is required to provide skilled training services to staff and the community. A new building will be constructed to house the staff accommodation and training centre.

Solar power and back-up generators – The Centre currently relies on grid power which is unreliable due to regular blackouts and power surges. Our goal is to provide the Centre with solar power and to purchase a commercial grade backup generator ensuring that there is a constant flow of electricity at the Centre.
If any of these projects are of interest, please email [email protected] for a proposal pack.
We are working on some exciting new projects in conjunction with corporate partners who can help us achieve these goals, and we are always open to explore new partnerships.
We are stronger than ever, and are confident that we are well-positioned to continue making the world a better place throughout the next year.
We wish everyone a safe and fulfilling 2023 – let's do it!