Multinational organisation Coral Healthcare have committed to a partnership with charity World Youth International to provide hundreds of students within Kenya access to sexual health education workshops.
Coral Healthcare manufacture latex condoms, ultrasound probe covers and nitrile examination gloves, sterile gloves and ultrasound gel, aspire to have a profound and positive impact on sexual health, relationships and families in all the communities they serve. Previously they have worked with Desmond Tutu HIV Foundation (South Africa) and International AIDS Society (Switzerland).
World Youth International drive sustainable development projects that improve access to healthcare and education within impoverished communities.
Kenya experiences many development challenges and a large proportion of the population live below the poverty line. Over the past decade, teams of Australian health professionals who participate in World Youth International's Nurses In Action volunteer program have treated over 10,000 patients from remote villages in Kenya and provided health education across the communities.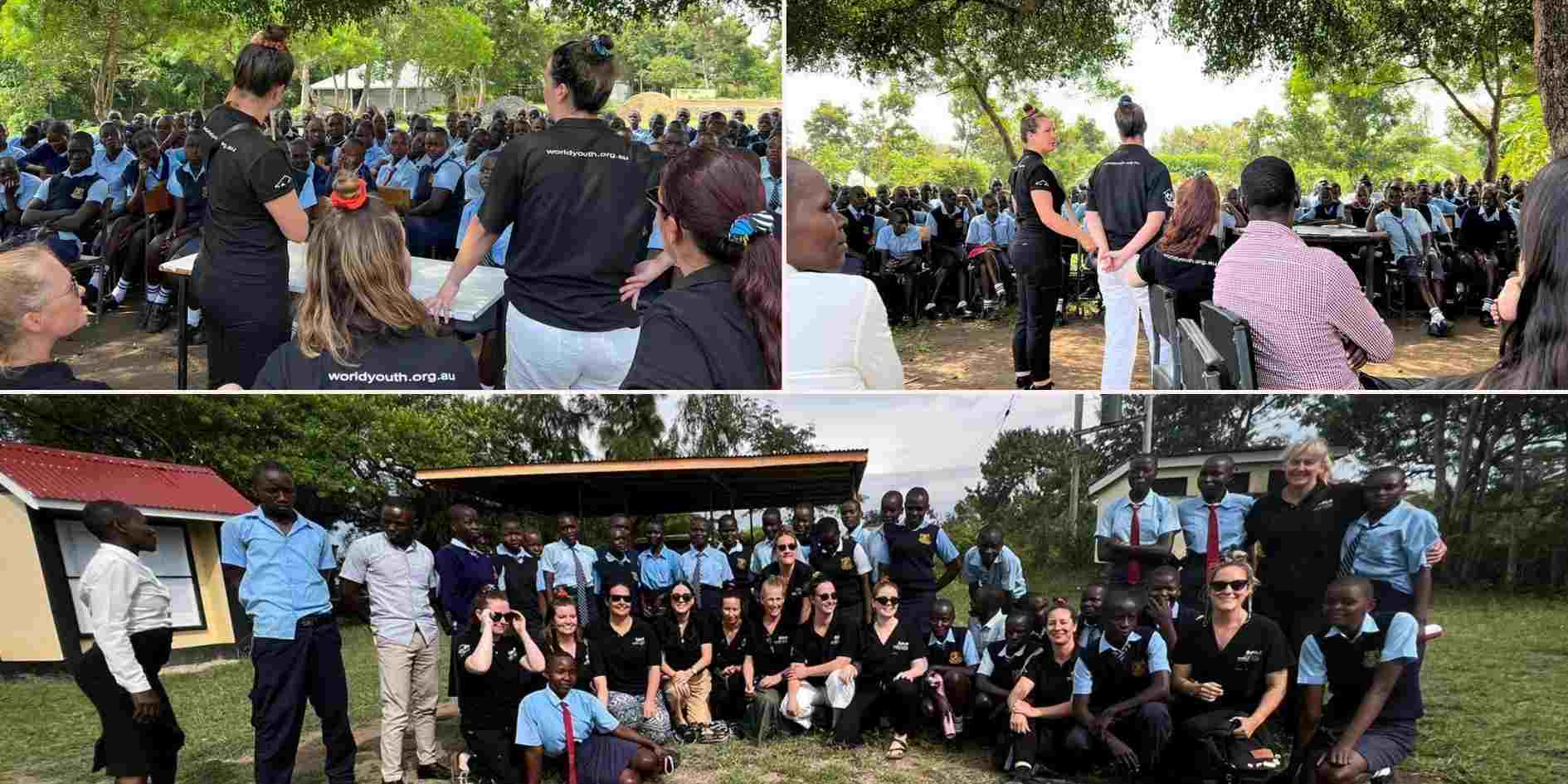 Aligning with Coral Healthcare's guiding pillars of Pleasure, Protection and Planning, the Nurses In Action team will facilitate Sexual Health Education Workshops during the next program taking place in November. The interactive workshops will be held at High Schools in western Kenya where Coral Healthcare's key product 'Moments Condoms' premium latex condoms will be distributed to students. Product distribution will be accompanied by an educational session on best practice use and the importance of safe sex, as well as dispelling myths that continue to spread in the communities. Students will then have the opportunity to discuss related topics with the team.
Coral Healthcare leverages their industry position in condom manufacturing to communicate with local leaders and change makers in various communities.
"We are proud to partner with World Youth International to help make a difference to the health and wellbeing of vulnerable communities within Kenya," says Coral Healthcare's Managing Director Nikhil Daftary.

"Our products play a lead role in our global community in many ways, and we believe it's our duty to help create a better world for everyone. We are passionate about empowering both men and women everywhere to celebrate and protect their sexual health. We have chosen to partner with World Youth International as our organisations share and value the importance of providing ongoing education in sexual health and HIV prevention education. World Youth's efforts within Kenya is evident, and we are excited to now be involved in their mission."
Due to the education delivered to the community through World Youth International's Odede Community Health Centre and their Nurses In Action teams, the rate of people diagnosed with HIV in the western Kenyan region has decreased.
World Youth International's Adelaide-based Partnerships Director Gabriella Ocenasek is appreciative of the support of the Coral Healthcare team.
"World Youth International are grateful for Coral Healthcare's support. Their generous contribution will allow underprivileged students to receive such crucial information that will hopefully lead them to make safer choices. We can't wait for our Australian Nurses in Action to get over to Kenya and run these impactful Sexual Health Education Workshops for the students over there."
Stay tuned for photo and video highlights from the Moments Sexual Health Education Workshop!
If you would like to embark on an adventure of a lifetime participating in a Nurses In Action volunteer program where you will have the opportunity to take part in vital sexual education workshops, visit: https://worldyouth.org.au/volunteer/nurses-in-action