We are very excited to announce that our team has grown! Dan Broadbent has joined the team as the WYI Programs Manager. Dan has recently returned from leading two back to back Nurses in Action programs in Kenya in June and August this year as well as two programs in Nepal in January and March of this year.
Dan's connection with World Youth stretches back to 2007 when he participated on an Overseas Action Program in Kenya and has continued in various roles and capacities ever since, including having taken on the role of Team Leader six times (we think this must be a record!) and co-facilitating the annual WYI Personal Empowerment Program for the last few years.
Outside of WYI, Dan has spent the last ten years working extensively in program development and delivery roles, including three years at a national not for profit supporting young people living with cancer, and before that, twelve months in the remote Central Desert community of Papunya.
We are extremely fortunate to have Dan on board along with his skills, experience and his disproportionately loud laugh.
Welcome Dan!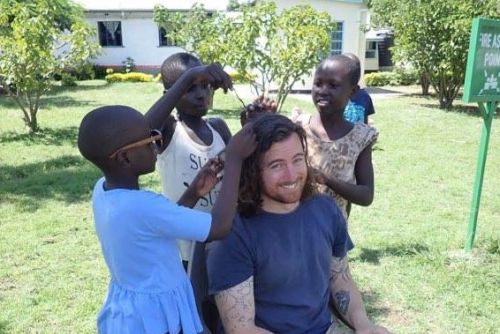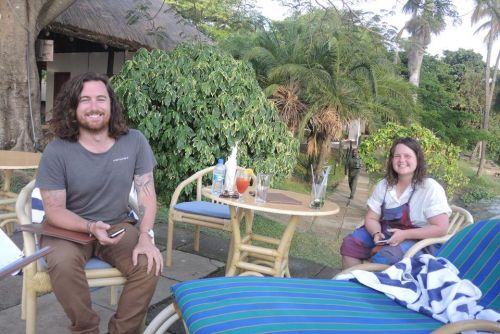 Nurses in Action Kenya, August 2018
"In August, nine incredible and gifted nurses landed in Kisumu full of excitement about their Nurses in Action adventure.
Over the four weeks that followed, this group did some amazing work! From driving down to the beaches along the edges of Lake Victoria to deworm the hundred plus young people in attendance, to delivering dynamic and engaging education sessions to health centre staff which resulted in, and with no word of a lie, a senior nurse throwing her hands in the air and joyously exclaiming that she had learnt something new and that they would never do things the way they had previously again!
These nurses gave freely and generously of their time, effort and knowledge to anyone and everyone they met. There are countless other moments like these to share, where lives were touched and individual's worlds were shifted because of the care these amazing humans provided, but I could never do them all justice."
Dan Broadbent, Team Leader.
We would like to extend a huge thank you to Team Leaders Dan and Sophia and the team; Nicole, Kylie, Jessica, Brooke, Renee, Toni, Mica, Abbey and Shaeleigh, for their amazing efforts!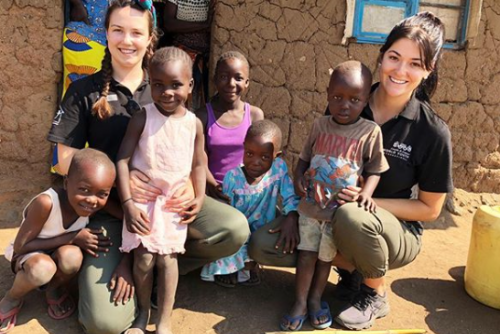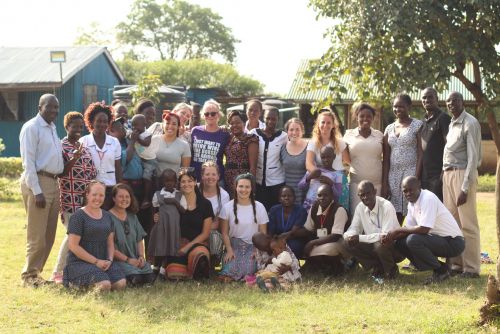 Stories from the Field
"On vulnerable children's day, this beautiful girl spoke words to me that will forever be in my heart. She said 'I will never forget you, even when you go back to Australia'. I don't think she will ever know the weight of these words or that I will never forget her either. The people of Kenya have changed me forever and I am all the better for it.
It is so hard to briefly summarise my time spent in Kenya, but what I can say is, leaving the beautiful people and country was one of the hardest things I have ever done. I am already planning when I can return to Kenya to visit new friends who now feel like family!"
– Toni Trevor, volunteer Nurses in Action Kenya, August 2018.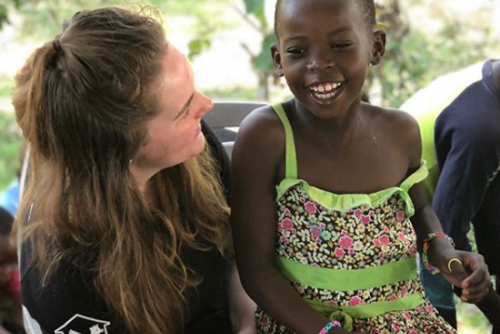 Thank you to our August nurses!
Dorca lives in Odede, Kenya and regularly cooks up delicious meals for our volunteers, as well as offering cooking lessons!
During the August Nurses in Action program, Dorca was near her home when she collapsed and started having intense seizures. Charles (her husband) carried her back to the house, but as soon as the nurses heard her cries of distress, everyone leapt into action. Some taking vitals, some putting her into the recovery position, others occupying their children and providing them comfort. The team carried her into the yard and managed her seizures so she was safe.
The team called Fred, the in-country coordinator, and got his car sent down. Three of the nurses jumped into the back and transported Dorca up to Mama Ann's Odede Community Health Centre for oxygen, fluids and care.
It turns out she had a bad case of complicated malaria, and had the team not intervened as swiftly as they did, there is a high likelihood she wouldn't have made it through.
The team continued to check on Dorca throughout her time in the Health Centre and once she had returned home. She is now doing much better.
It is extremely fortunate that the Nurses in Action team were there at the time and we are incredibly humbled and thankful for their efforts!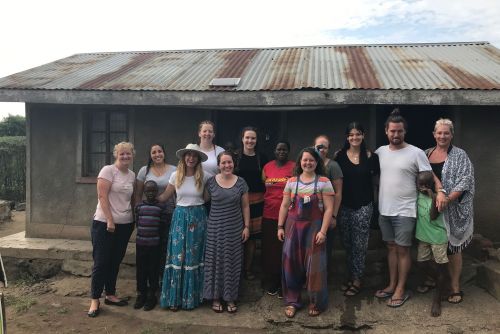 Already been on an NIA program?
If you loved our program, and know your friends would too, please let them know about us! We are a small family run organisation and would love some extra help to get the word out about the work we do.
If a friend or colleague applies and pays their deposit, we will reward you with a $50 Coles/Myer voucher! Not only that, but your friend will also receive $50 off their program fee! They will just need to mention your name in their application.