World Youth International is celebrating 30 years of operations and we have just experienced one of our most successful financial years in recent memory.
It's hard to believe that it was 30 years ago that my brother Robert opened the doors to WYI at the young age of 21. We know Robert would be so proud of what we have been able to achieve and that his vision still lives on in us today. We look forward to growing from strength to strength over the coming financial year as we expand our operations.
Read on to find out what else we've been up to recently, what our amazing volunteers have been achieving, and new opportunities for getting involved with WYI.
Thank you as always for being a part of the WYI community!
Terry Hoey, Operations Manager
Personal Empowerment Program 2018
The 2018 Personal Empowerment Program was held once again on the beautiful Mornington Peninsula at the YMCA Camp Manyung from July 6 – 9 2018.
20 participants from all around Australia came together for the 4-day retreat where they were able to reflect on their values, goals and aspirations. Participants stepped out of their comfort zone and embraced the program, leaving energised, enthused and equipped to make positive changes in their lives.
"I learnt I need to put myself first and spend more time on myself to help others. I learnt to recognise what I am feeling and I need to pay attention to my gut feelings."
"PEP has been a great motivator to do the things that I have always wanted to do. I've always had things in mind that I wanted to do but have been afraid to take the first step/risk. Now I feel I have the ability to finally change my life and create what I've always wanted."
WYI would sincerely like to thank the 16 dedicated staff that encouraged and supported the participants through their individual journeys on the program this year. Your enormous contributions to PEP are appreciated and PEP 2018 would not have been possible without you. And an additional shout out to Cindy Angel (who also coordinated and organised PEP for the 4th time this year!) and Aimee O'Connor for facilitating another fantastic program!
Keep an eye on our newsletters and Facebook page for updates on PEP 2019!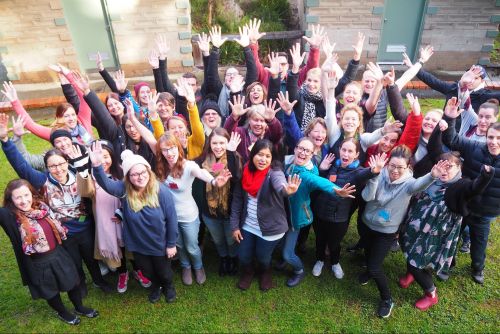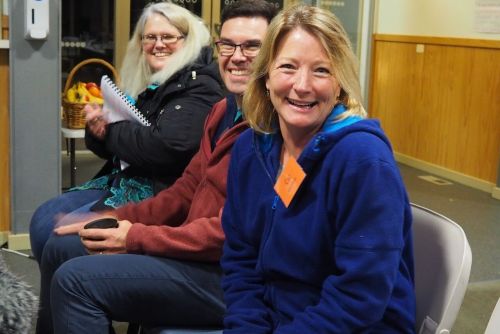 Nurses in Action June, Kenya
Led by Team Leaders Dan Broadbent and Sophia (Fifi) Gargano-Arnold, the team of 9 incredible medical professionals have finished their program and we are incredibly humbled by what they have achieved.
A particularly special story (that everyone at the WYI office is loving!) is that of newly graduated midwife and NIA volunteer, Kate, who delivered a baby for the very first time at the Odede Community Health Centre. The healthy little girl was born on the same day as Team Leader Dan's birthday, an even more special experience!
The team provided healthcare to over 900 people in the Odede area and delivered education to 550 more.
"Coming to Kenya was a tangle of excitement and terror but by the time i got here I knew I'd made the right decision. We were so warmly welcomed by the Kenyan people. Challenged by what we saw in health care, rewarded through giving our skills to the people and although we can only scrape the surface of what Kenya needs it is clear to see that WYI is doing incredible work and it was an honour to be part of it." - Ray Milne, volunteer.
We would like to extend a huge thank you to Dan, Sophia and the team; Debbie, Ray, Kaleisha, Lauren, Sarah, Stefanie, Kate, Alana and Hannah, for their amazing efforts!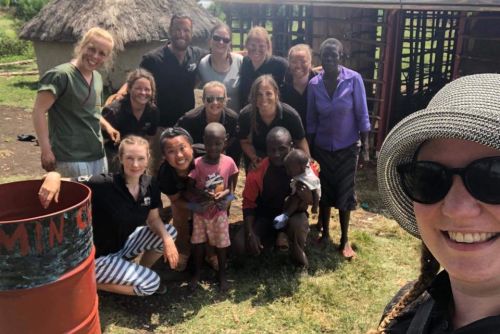 Jamie Young - World Youth International's Sport's Ambassador!
We are very excited to announce that Jamie Young, Brisbane Roar star, has come on board as the World Youth International Sport's Ambassador!
As the WYI Sport's Ambassador, and given Jamie's extensive soccer knowledge, he will travel to Nepal in June 2019 to visit the WYI School. Jamie will host the 'Jamie Young Cup' which will be an inter-school tournament hosted by the WYI School. Jamie will also conduct a range of soccer clinics, developing the gross motor skills of the students as well as boosting their confidence and self-esteem.
Jamie Young is an Australian professional footballer currently goalkeeping for the Brisbane Roar Football Club in the Hyundai A League. In a career spanning 17 years, Jamie has represented five clubs in both England and Australia making ~300 appearances.
Jamie is a current PhD candidate at the University of Queensland and is the only professional athlete in Australia to do so, specialising in the Psychology of Sports Coaching. Additionally, Jamie holds a Bachelor in Exercise and Sport Science and wrote his dissertation in human genomic research. Due to his playing and academic backgrounds, Jamie spends his time coaching goalkeepers in the Queensland and National Premier Leagues as well as privately.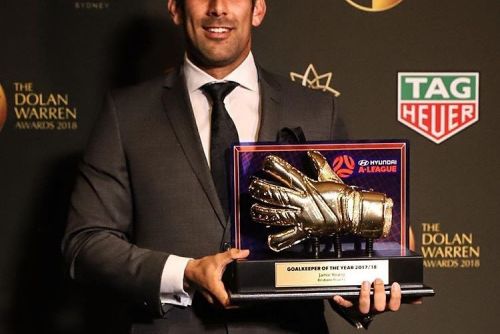 Celia and Kat visit WYI's projects in Kenya
Last month, Kat (Marketing Manager) and Celia (Kenya Projects Manager) visited our projects and partners in Kenya, to meet with our partners on the ground and learn more about the impact they're making for communities in some of the country's poorest regions.
WYI is currently working with 3 key partners in Kenya: The Odede Community Health Centre, The Nam Lolwe Cooperative in Odede, and The Mango Tree Kenya, on a range of projects including health, agriculture, microfinance, livelihoods, and income generation projects that are impacting hundreds thousands of people.
WYI's focus for our development projects is a handup, not a hand out. We support local initiatives to design and deliver projects that empower local communities to generate their own income, support families, and access crucial services such as healthcare and education. Our key focus areas are supporting women to increase their incomes, so they and their children can access (and pay for) medical care (particularly maternal and infant healthcare) and pay for family expenses such as their children's school fees.
During the visit, Kat and Celia (along with NIA Team Leader Dan, who was preparing for his upcoming program!) met with partners,visited projects, and spoke with community members that were participating in and benefiting from the projects. They met with women who had received a microfinance loan and started a small business, enabling them to send their children to school and pay for medical fees; women who had received a goat through one of our Goat Breeding projects and were gradually increasing their herds; and new mothers who had just given birth at the Odede Community Health Centre.
It was an incredible experience to be able to see the impact of our work firsthand on the ground, and humbling to witness the hard work that our partners do every single day to help their own communities. We are especially grateful to our supporters and key partners such as B1G1 who make this work possible, and look forward to sharing more stories with you from our project partners and beneficiaries in upcoming newsletters!