Hugh McCluggage
Hugh McCluggage, AFL Brisbane Lions FC Midfielder, will be embarking on a trip of a lifetime, travelling to the World Youth International School in Nepal this November to launch a sports and creative arts program.
Hugh has kicked off a major fundraising campaign to raise $25K, which will allow students living below the poverty line to take part in the program. This generous contribution will give them access to sports, music, dance, and cultural arts classes.
Empowering the next generation to have the same opportunities he did as a child is what inspired Hugh to commit to this adventure during the footy off-season.
"I have fond memories of sitting alongside my grandparents as a child, listening to them play their piano. As I grew older I also learnt to play, and it's now something I do to wind down and relax after a busy day. I am extremely grateful for the extra-curricular opportunities I received growing up - learning instruments and playing a range of sports. I now have the chance to pass this on to children in Nepal who, without this type of support, would not get the same experiences I had as a child growing up in Victoria," shares Hugh.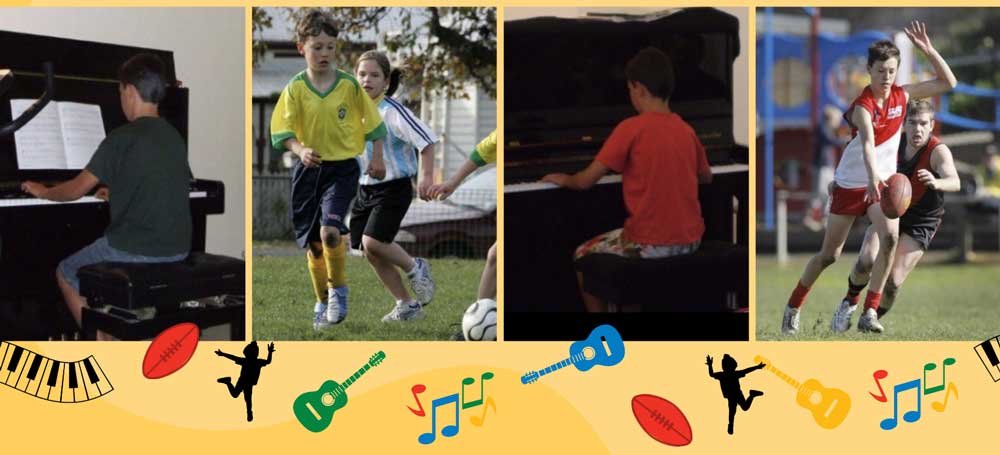 The study of creative arts is a vital field that many students within developing countries miss out on. Children taking part in creative arts studies can further develop confidence and resilience, discipline, commitment, communications skills, identity and belonging, problem-solving skills, and coordination. Hugh's contribution will enable many students to learn new skills that will expand their development, studies, and open up more employment pathways. However – he needs your help to make this happen!
Your generous contribution will allow Nepali students to develop vital skills.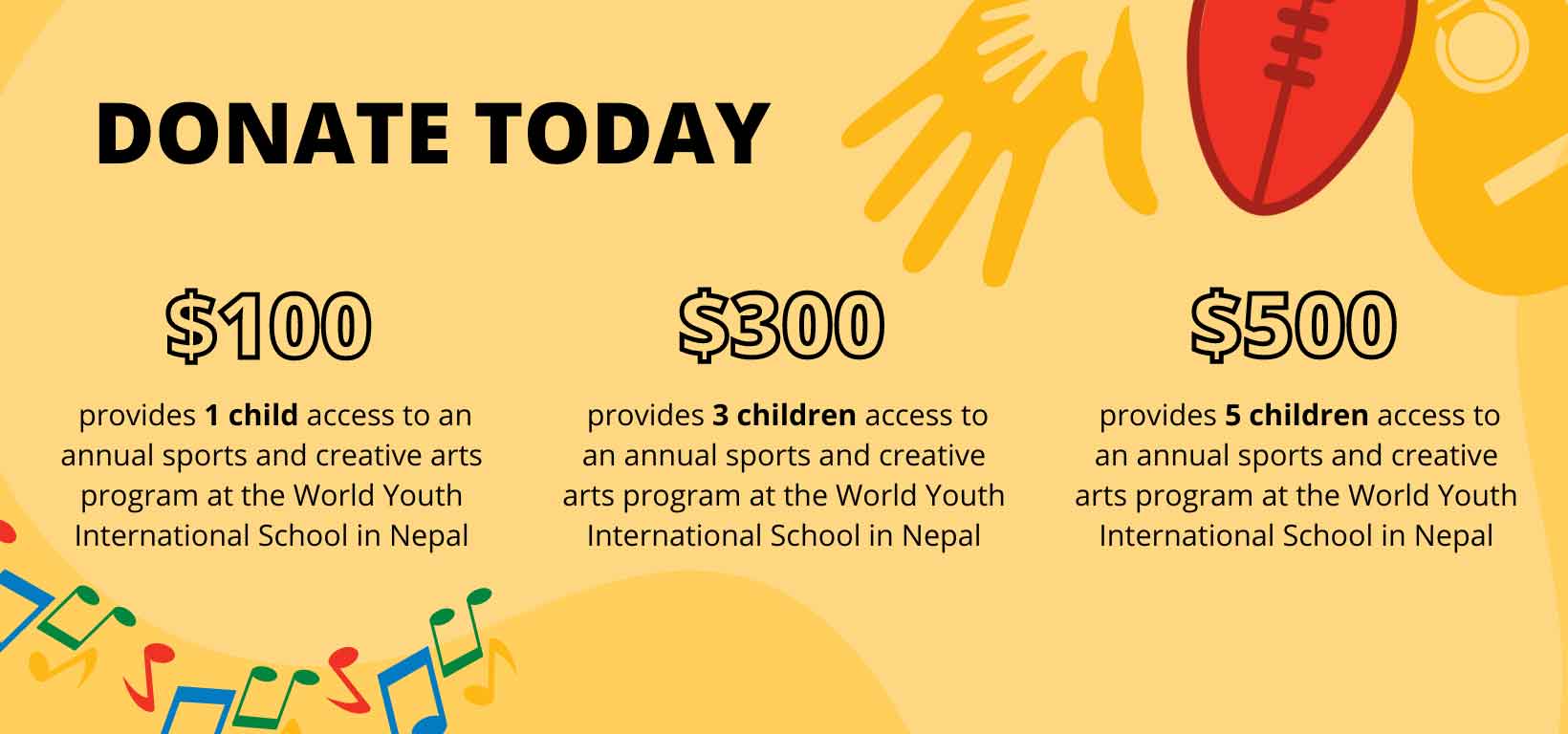 "I love working with children and am sure that these students who take part in the sports and creative arts program will experience so much joy. I can't wait to meet the students at World Youth International School and teach them some of the skills I have picked up over the years, on and off the field!"
About Hugh McCluggage
Hugh McCluggage is a professional footballer, playing for the AFL's Brisbane Lions FC. Raised in Victoria, Hugh played football and other sports such as cricket, hockey, and soccer from a young age. He was drafted by the Brisbane Lions in 2016. Now 24 years old, Hugh is recognised as one of the elite midfielders of the game. He is committed to the Lions until the end of 2024.
Whether it be at home or in the community, Hugh always strives to make a positive difference to other people's lives. He is extremely grateful for the support of his family and the opportunities they provided him.
"I understand that many others were not as fortunate as I to have this great family network of support and the same opportunities that I was offered. I want to be able to use my range of experiences and learnings both during my upbringing and in my current role as a professional athlete to help everyone around me grow and become better people."
Whilst playing football is a full-time profession, Hugh also enjoys studying in his downtime and is looking forward to sharing his knowledge and experiences outside of the sporting industry with others.
About the World Youth International School
World Youth International (Aust) Ltd has been operating in Australia for over 33 years and is a registered charity that has acquired DGR status for taxation purposes.
World Youth are committed to:
Creating innovative and exciting opportunities for people to live life passionately and contribute to the global community.
Enhancing quality of life, advancing health, strengthening communities and reducing poverty through sustainable development projects.
The World Youth International School was opened in Nepal on 14 September 1999, with the purpose to train local teachers and provide a rich, dynamic education for its students. Situated in the Gokarna region, the school provides children with a quality education through shared cultural teachings and experiences.
Nepal was chosen because at the time, it had the third lowest literacy rate in the world. Approximately 87% of women and 70% of men were illiterate. When the school first opened, there were 24 children enrolled.
Thanks to the support of generous donors, such as Computershare, the school now caters for students up to year 12 and currently has over 600 students attending the school. The current average grade pass is 96% making it one of the top-rated schools in Nepal.
Donations to World Youth International are fully tax deductible.